Experience and relax – or have a relaxed experience!
The Ahrn Valley is a paradise for enthusiastic hikers and mountaineers.
From sunny walks on the "Tauferer Boden", easy hikes to lovingly managed alpine huts in the surrounding area to challenging glacier tours to the more than 80 magnificent three thousand metre peaks in our beautiful Ahrn Valley – South Tyrol has a lot to offer!
Go on an adventure, explore summit crosses and mountain lakes and be enchanted by the impressive scenery of the Alps.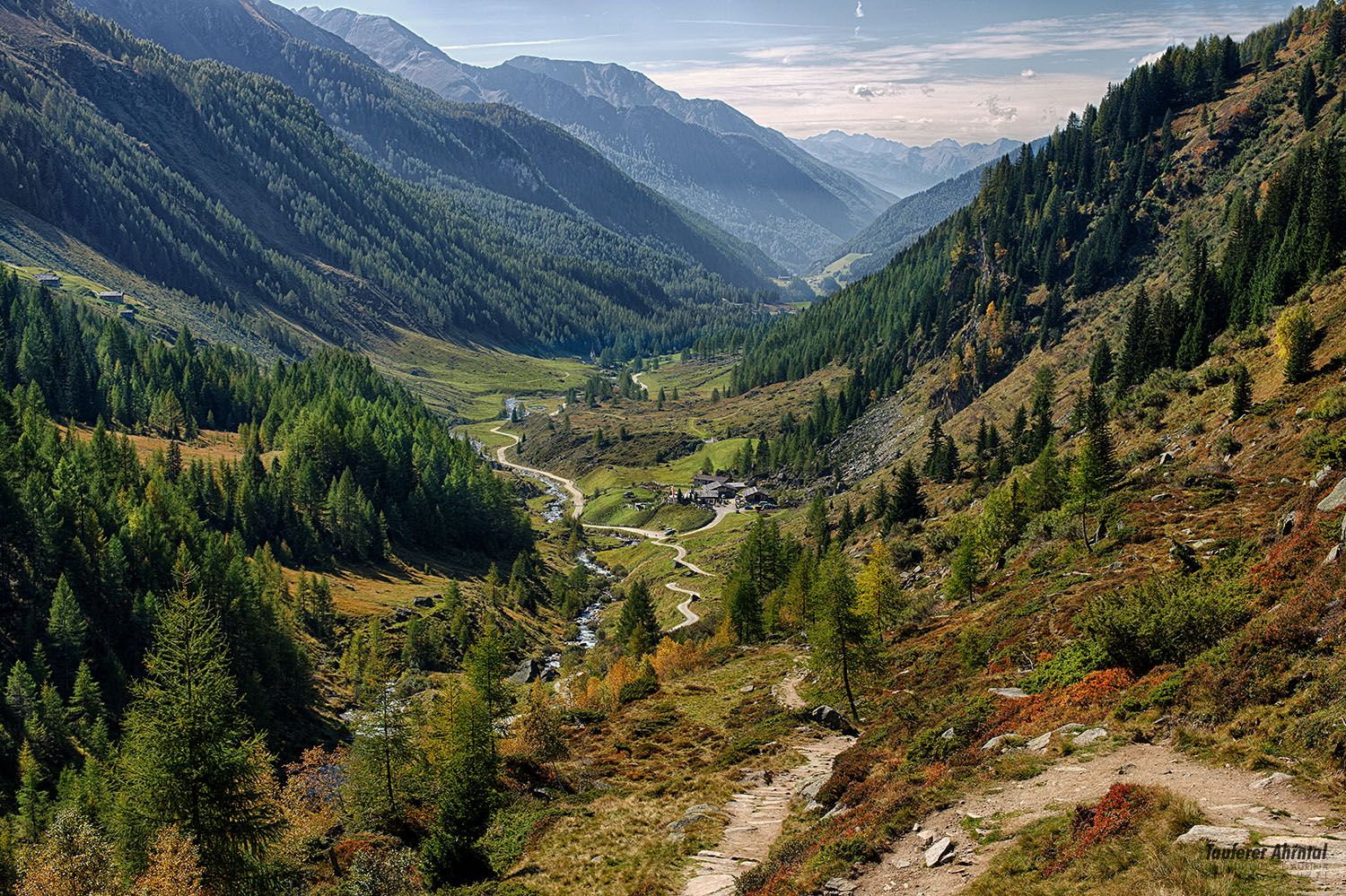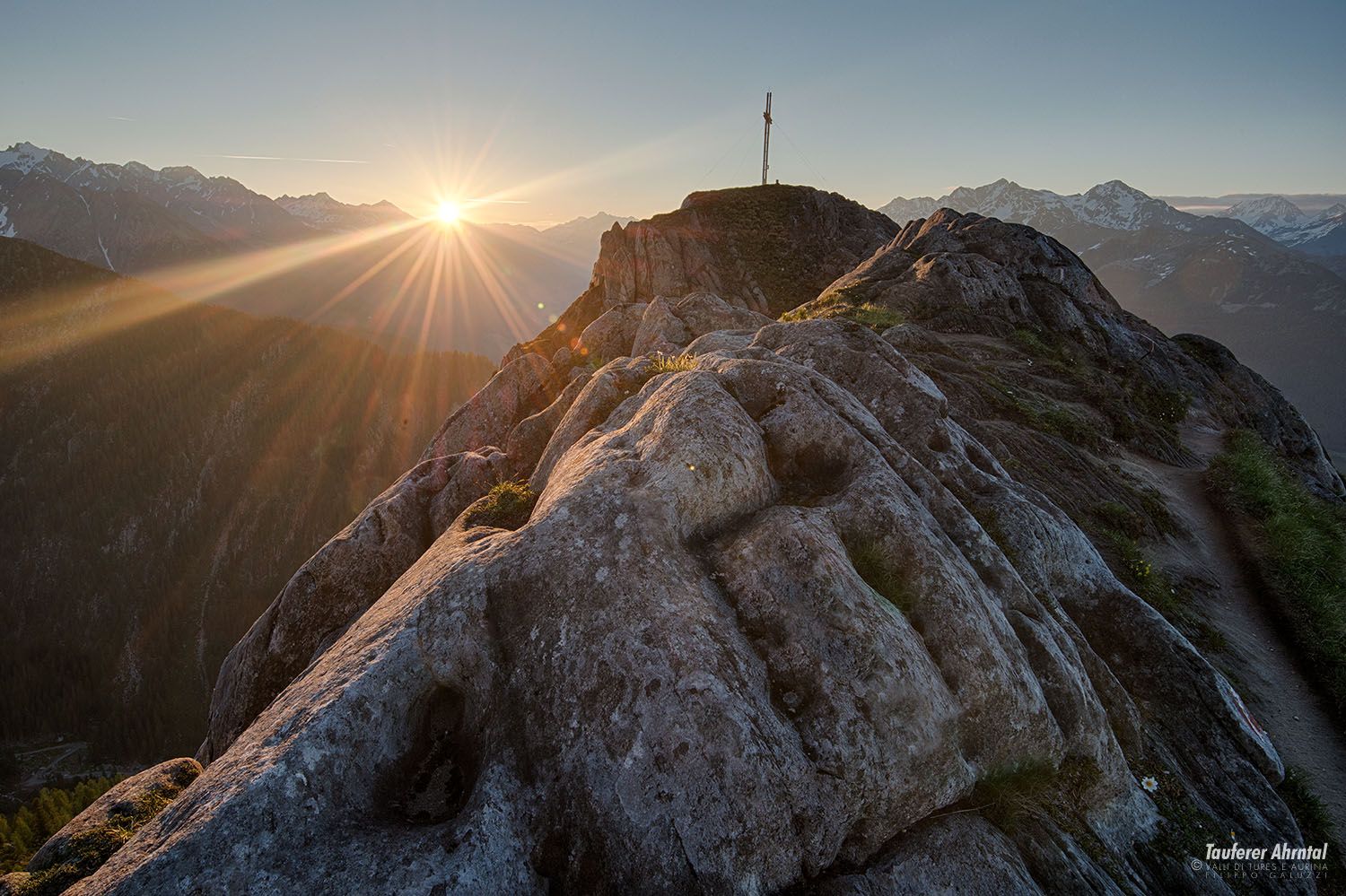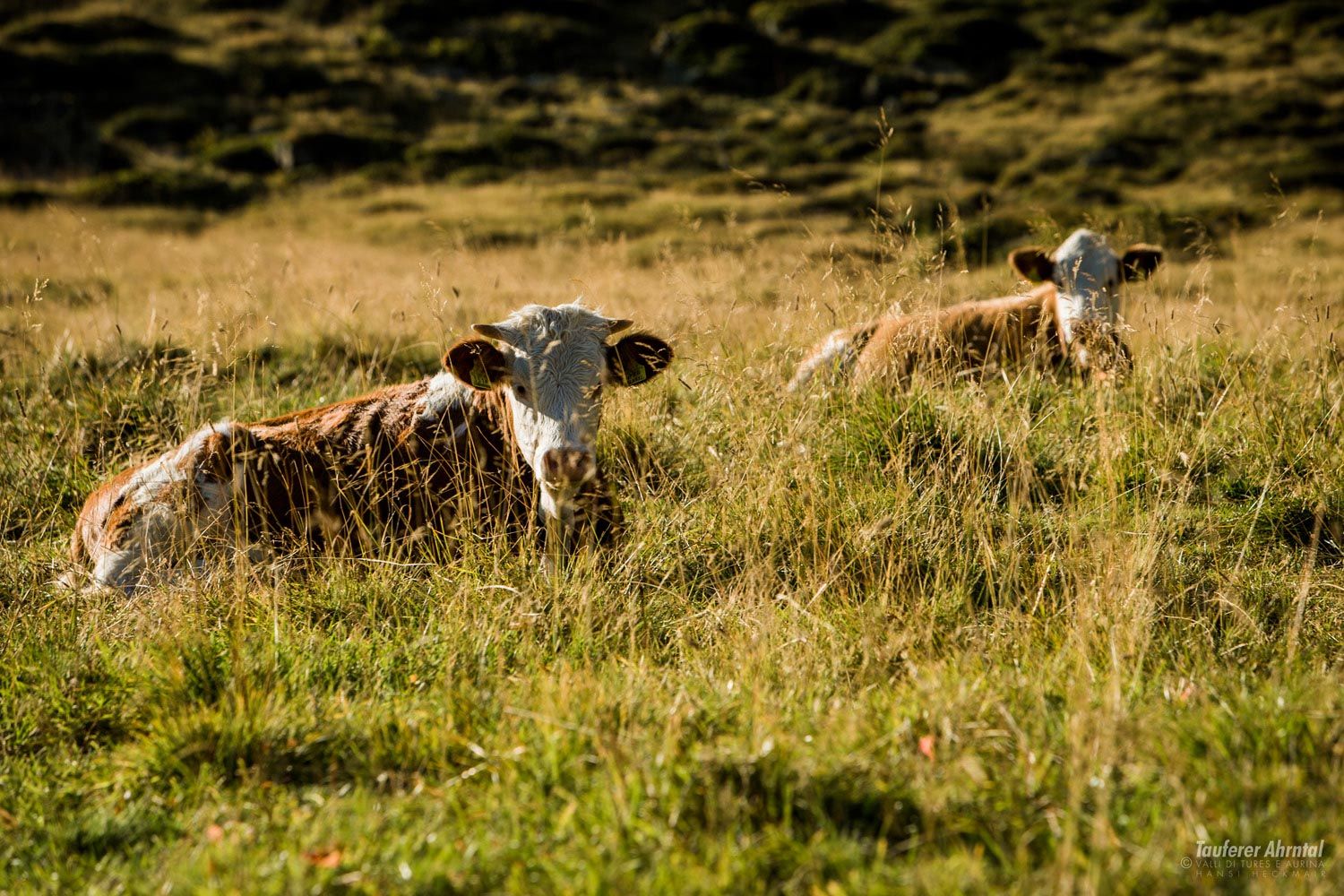 Our hiking tips:
Easy
The starting point to the Reinbach waterfalls is located just a five minute drive from our apartments.
Thanks to the cable cars at Speikboden and Klausberg you can get to the mountain top very quickly and without any effort. A 20-minute walk from the Speikboden mountain station you'll reach the Trejer Alm, where you can enjoy real South Tyrolean dishes such as Kaiserschmarrn. Insider tip: Only a short 10-minute walk from the alpine hut you'll find the Trejer mountain lake (dialect: "Trejer Seabl").
The Klausberg has a lot to offer, especially for our little guests. Among others the Klausberg-Flitzer (a summer toboggan run), which is Italy's longest alpine roller coaster.
Medium
Those who want to raise their pulse and enjoy a beautiful view over our village should make their way up to the viewing platform of Mühlen in Taufers. Ascent duration: approximately 30 minutes.
Energy experience trail: The circular trail starts at the Mühlen village square and leads to the Mühlener Klamm, where you can experience the power of water on fantastic viewing platforms. It gets exciting on the way to the mysterious ice holes - a phenomenon that is still unexplained today. This adventure hike is ideal for families.
The Chemnitzer Hütte is one of the 7 alpine refuges in the Ahrn Valley and can be reached via five different paths. Starting from the Neves reservoir in Lappach you reach your destination in about 1.5 hours.
Difficult
Our insider tip: Lake Wengsee! The ascent is exhausting (duration: approx. 3-4 hours) but worth it! This beautiful mountain lake is not very well known among tourists because of its remote location and therefore a real insider tip.
You can explore the highest hut of the Ahrn Valley at 3.030m on a glacier tour to the Schwarzenstein. The summit cross is located on 3368m altitude and the view from up there is priceless.
Of course, Mühlen's local mountain has to be included in our list of recommendations. Due to its freestanding location the view from the Big Moosstock at 3.059m can easily keep up with the highest mountains of the Tauferer valley.