Experience and relax – or have a relaxed experience!
The Ahrn Valley is a paradise for enthusiastic hikers and mountaineers.
From sunny walks on the "Tauferer Boden", easy hikes to lovingly managed alpine huts in the surrounding area to challenging glacier tours to the more than 80 magnificent three thousand metre peaks in our beautiful Ahrn Valley – South Tyrol has a lot to offer!
Go on an adventure, explore summit crosses and mountain lakes and be enchanted by the impressive scenery of the Alps.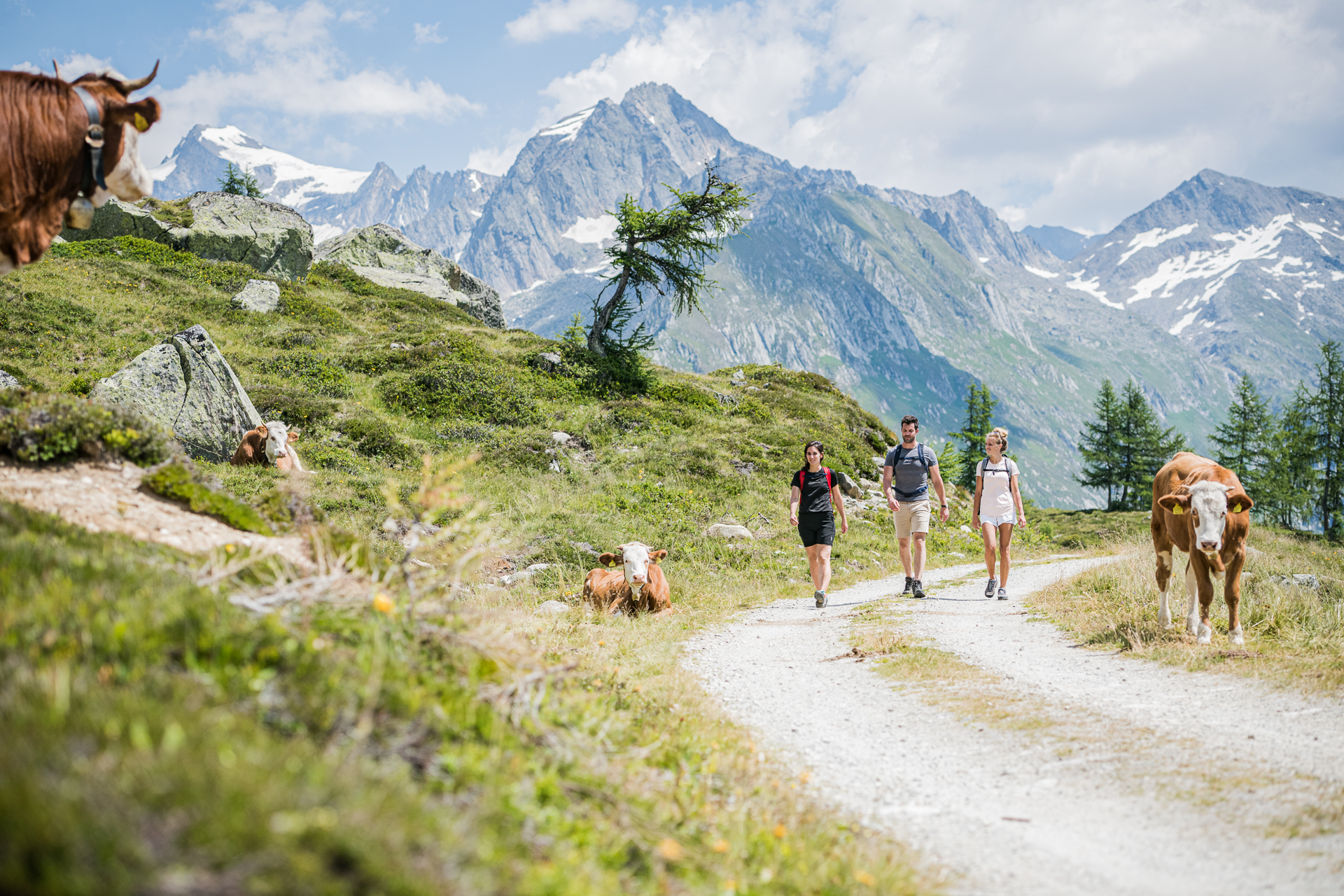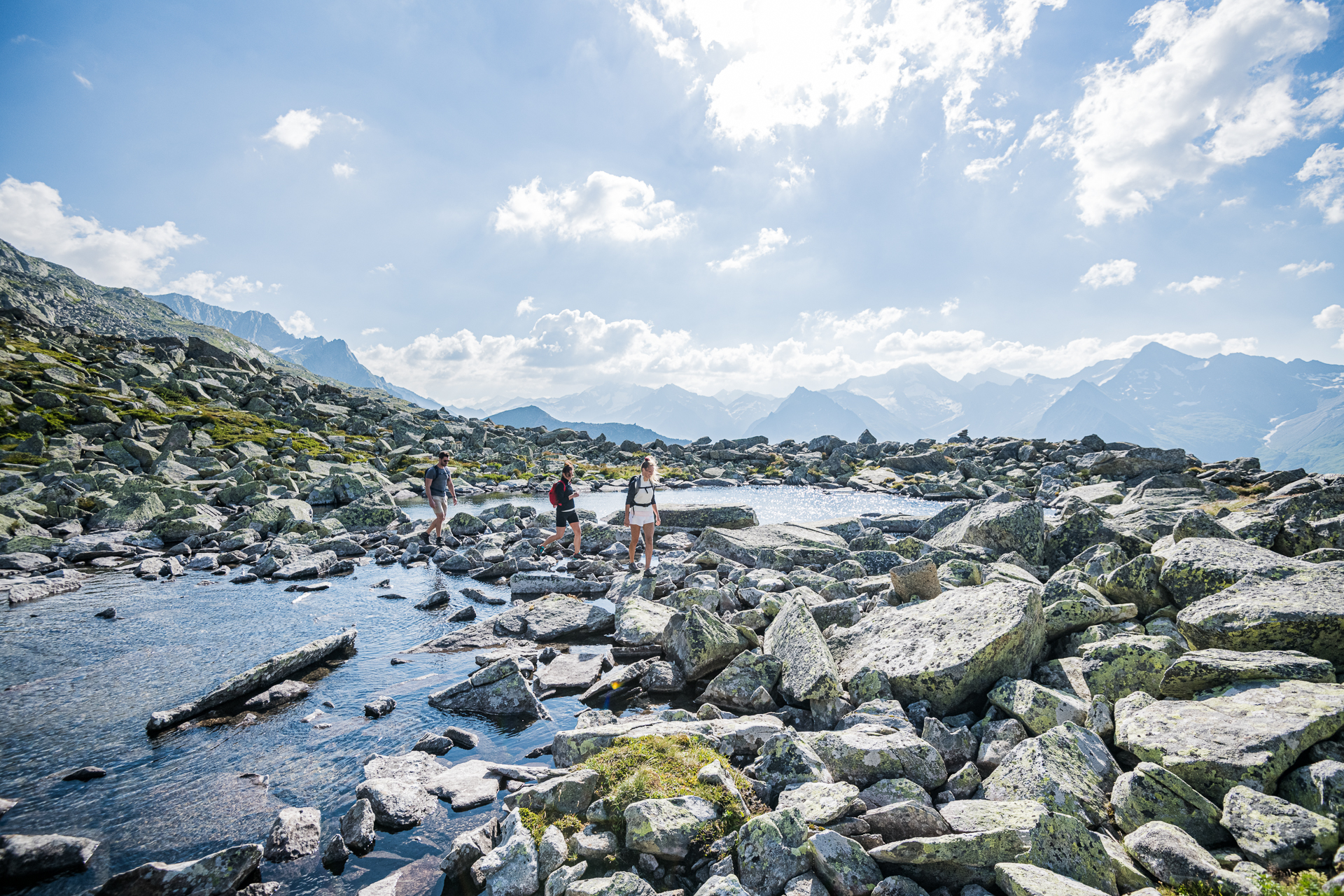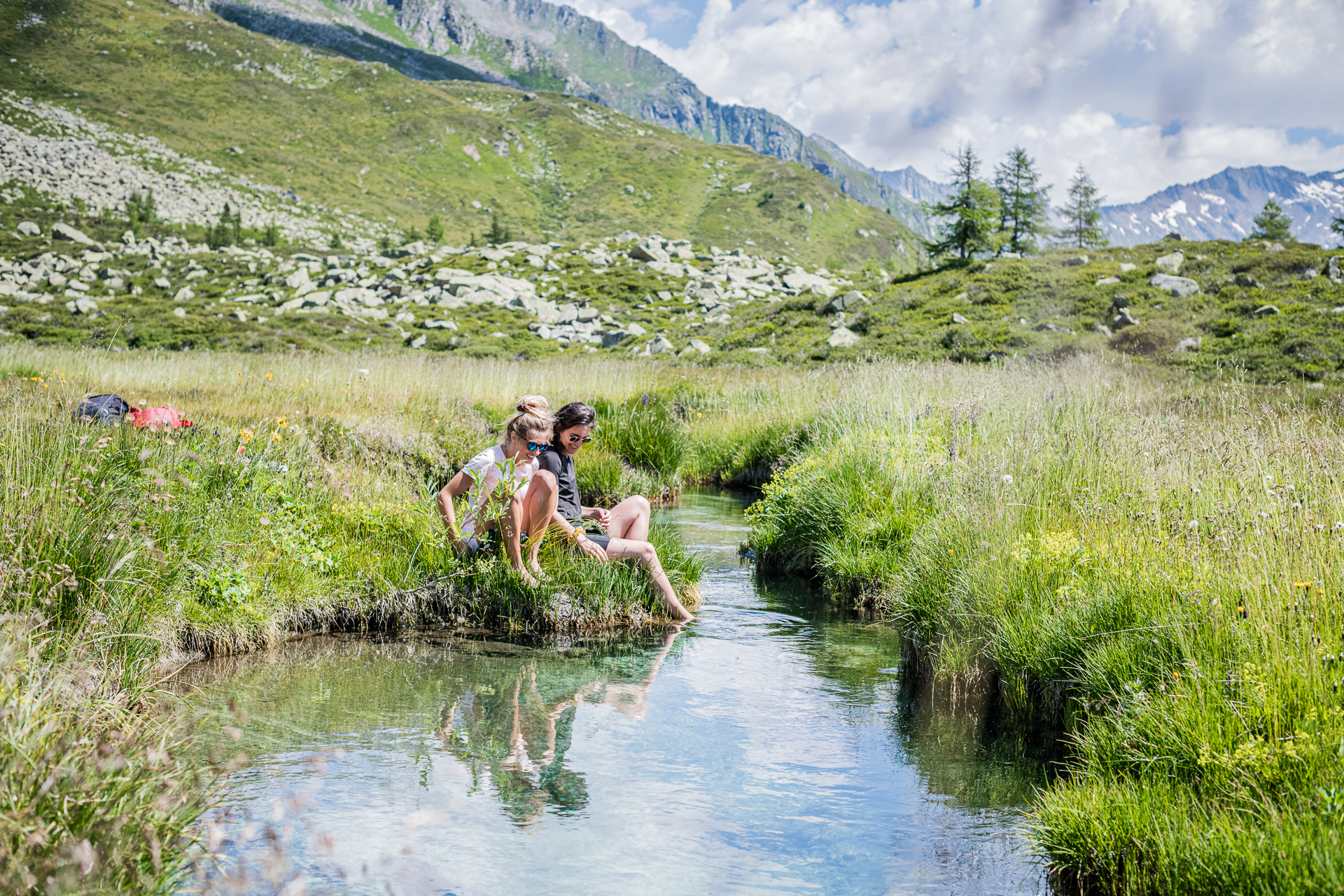 Our hiking tips:
Easy
The starting point to the Reinbach waterfalls is located just a five minute drive from our apartments.
Thanks to the cable cars at Speikboden and Klausberg you can get to the mountain top very quickly and without any effort. A 20-minute walk from the Speikboden mountain station you'll reach the Trejer Alm, where you can enjoy real South Tyrolean dishes such as Kaiserschmarrn. Insider tip: Only a short 10-minute walk from the alpine hut you'll find the Trejer mountain lake (dialect: "Trejer Seabl").
The Klausberg has a lot to offer, especially for our little guests. Among others the Klausberg-Flitzer (a summer toboggan run), which is Italy's longest alpine roller coaster.
Medium
Those who want to raise their pulse and enjoy a beautiful view over our village should make their way up to the viewing platform of Mühlen in Taufers. Ascent duration: approximately 30 minutes.
Energy experience trail: The circular trail starts at the Mühlen village square and leads to the Mühlener Klamm, where you can experience the power of water on fantastic viewing platforms. It gets exciting on the way to the mysterious ice holes - a phenomenon that is still unexplained today. This adventure hike is ideal for families.
The Chemnitzer Hütte is one of the 7 alpine refuges in the Ahrn Valley and can be reached via five different paths. Starting from the Neves reservoir in Lappach you reach your destination in about 1.5 hours.
Difficult
Our insider tip: Lake Wengsee! The ascent is exhausting (duration: approx. 3-4 hours) but worth it! This beautiful mountain lake is not very well known among tourists because of its remote location and therefore a real insider tip.
You can explore the highest hut of the Ahrn Valley at 3.030m on a glacier tour to the Schwarzenstein. The summit cross is located on 3368m altitude and the view from up there is priceless.
Of course, Mühlen's local mountain has to be included in our list of recommendations. Due to its freestanding location the view from the Big Moosstock at 3.059m can easily keep up with the highest mountains of the Tauferer valley.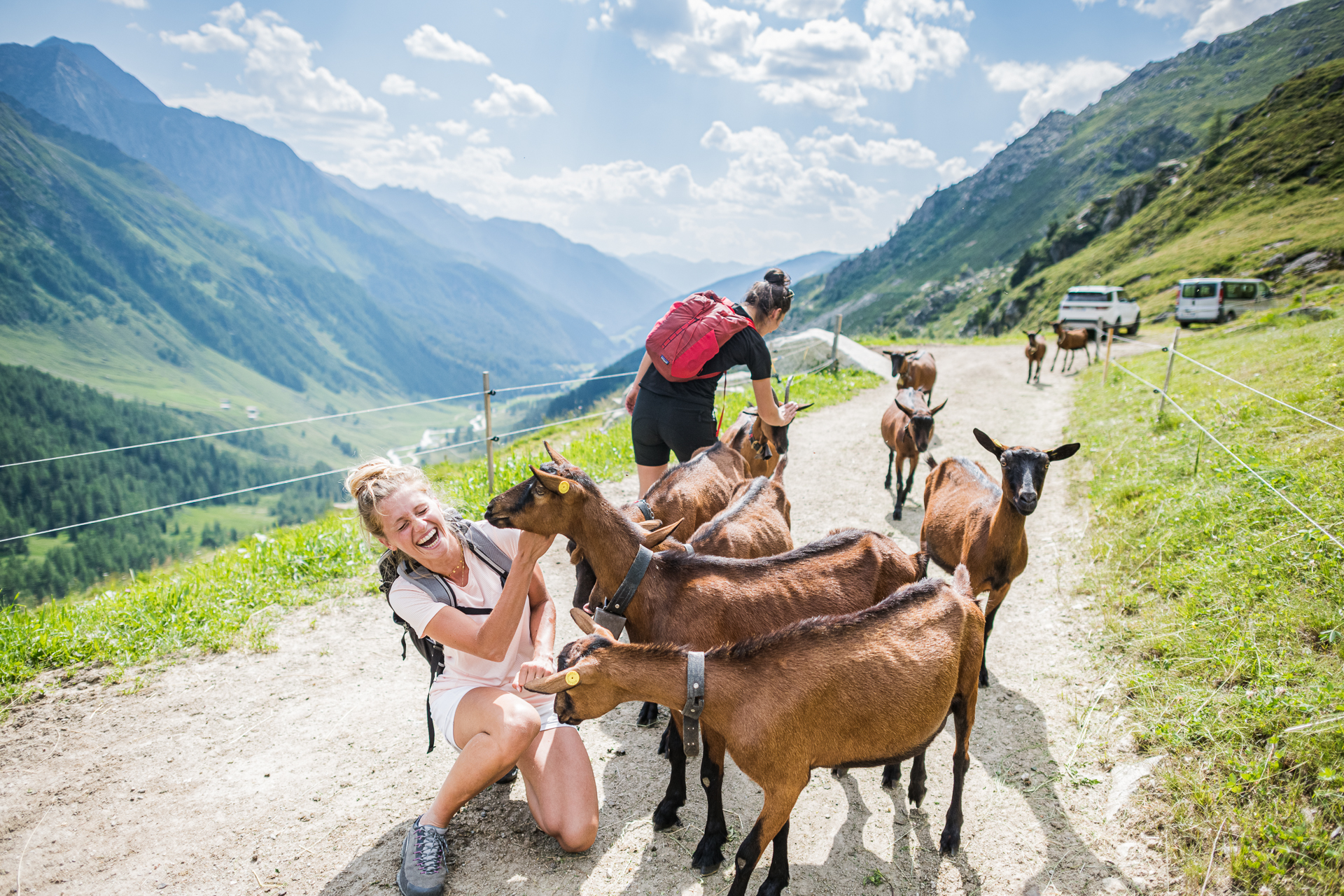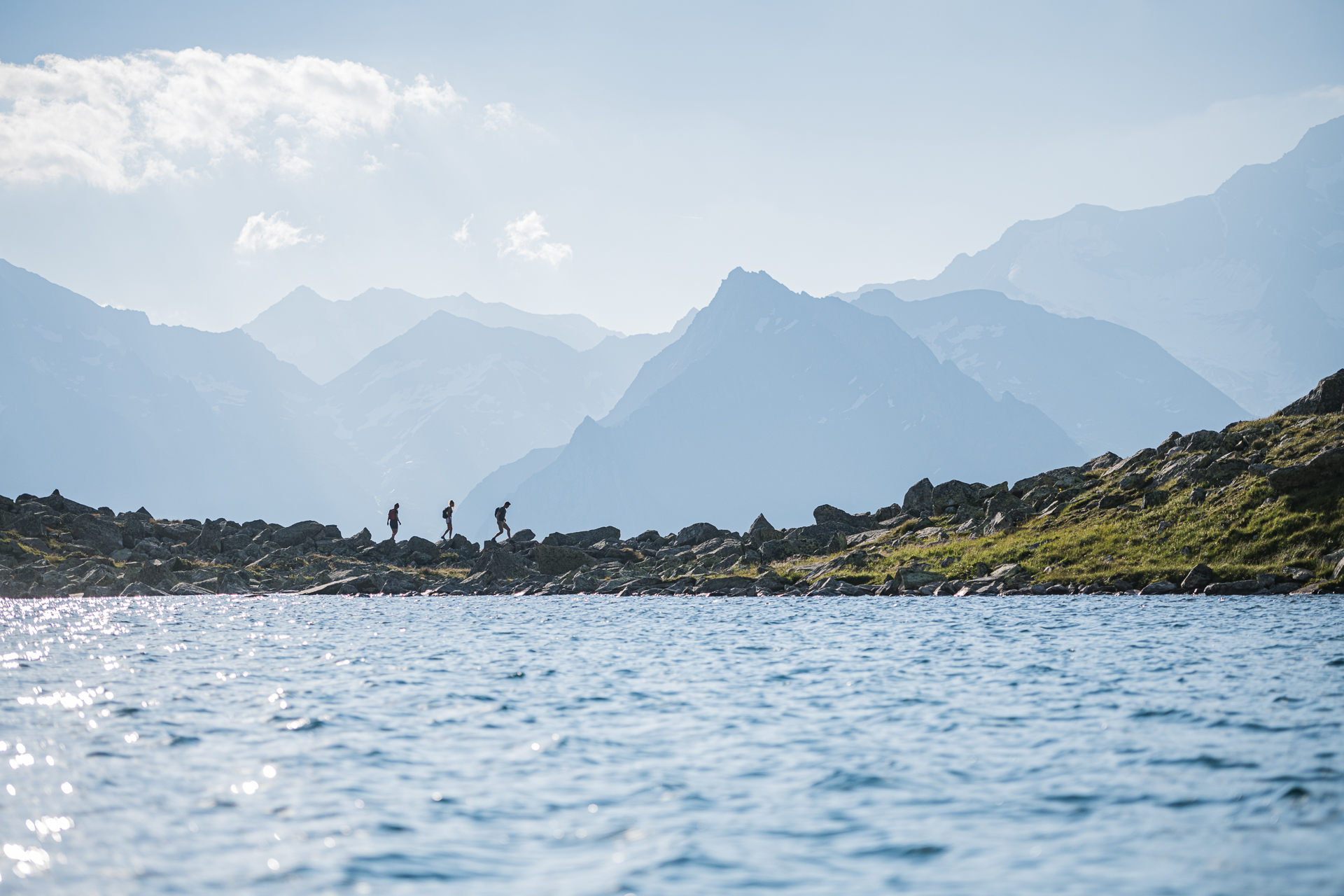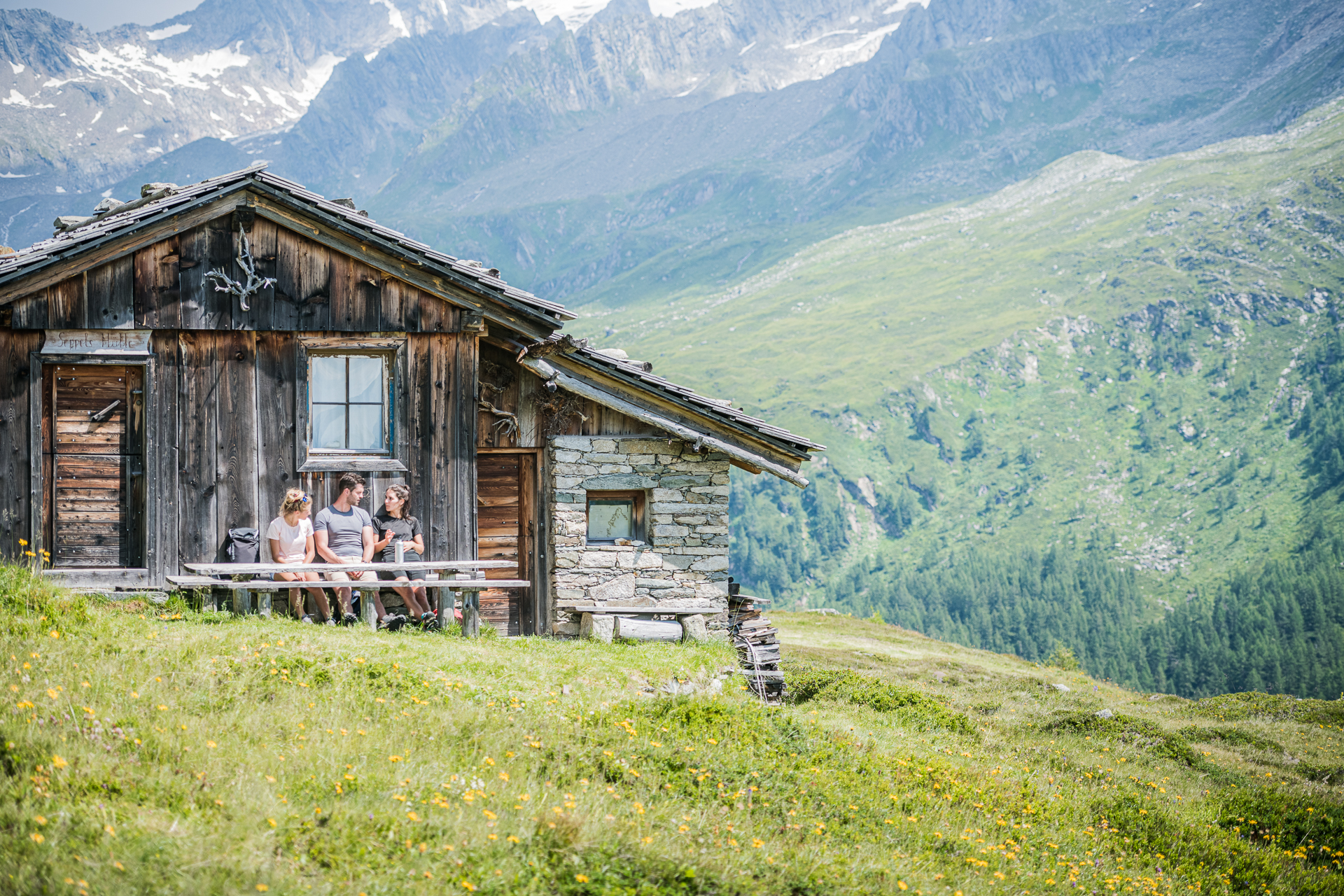 Cycling:
In addition to hiking, cycling, mountain biking and downhill are very popular with guests and locals around here.
You will stay with us in the immediate vicinity of a well-developed cycle path, on which you can cycle through South Tyrol with the whole family.
As a mountain biker you can explore the high alpine terrain and then enjoy a cool drink in one of the numerous alpine huts.
Freeriders get their money's worth at Kronplatz. You can choose from 6 routes of different levels of difficulty. An adrenalin-packed descent is guaranteed! If you don't feel safe on your bike yet, you can book one of the qualified freeride guides.
Recommendation: right next door to our apartments you can rent bikes or E-bikes at "For Biker". Bicycles you have brought with you can be stored safely in our ski and bike room.






Adrenaline:
Rafting-, Kayak-, Canyoning
Need more action when on vacation? Then explore our valley on exciting rafting-, kayak- or canyoning tours.
Slides and jumps into crystal clear pools and abseiling into thundering waterfalls? Let the locals guide you through our fascinating streams and rivers. When was the last time you did something for the first time?
Flyline waterfall
Fun and adrenalin for the whole family is guaranteed at the waterfalls in Sand in Taufers, where you can enjoy a ride with the Fly-Line. Take a look at the beautiful scenery from above.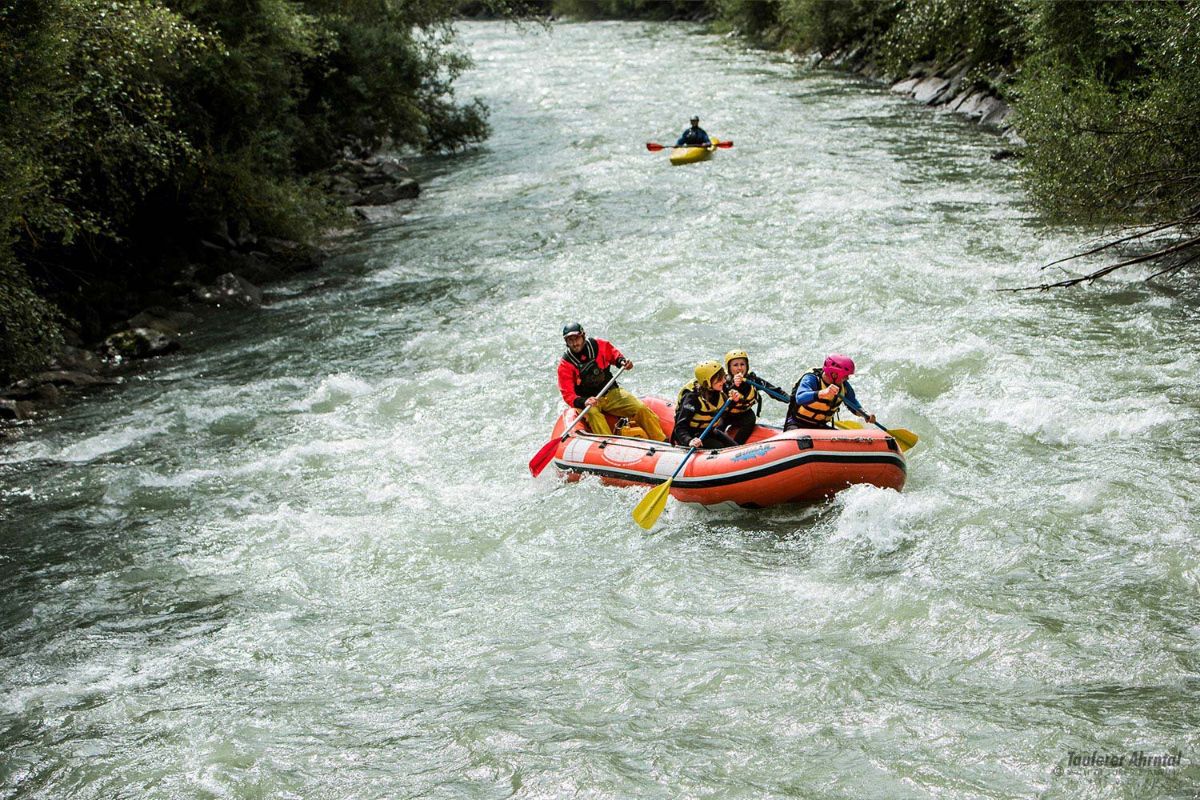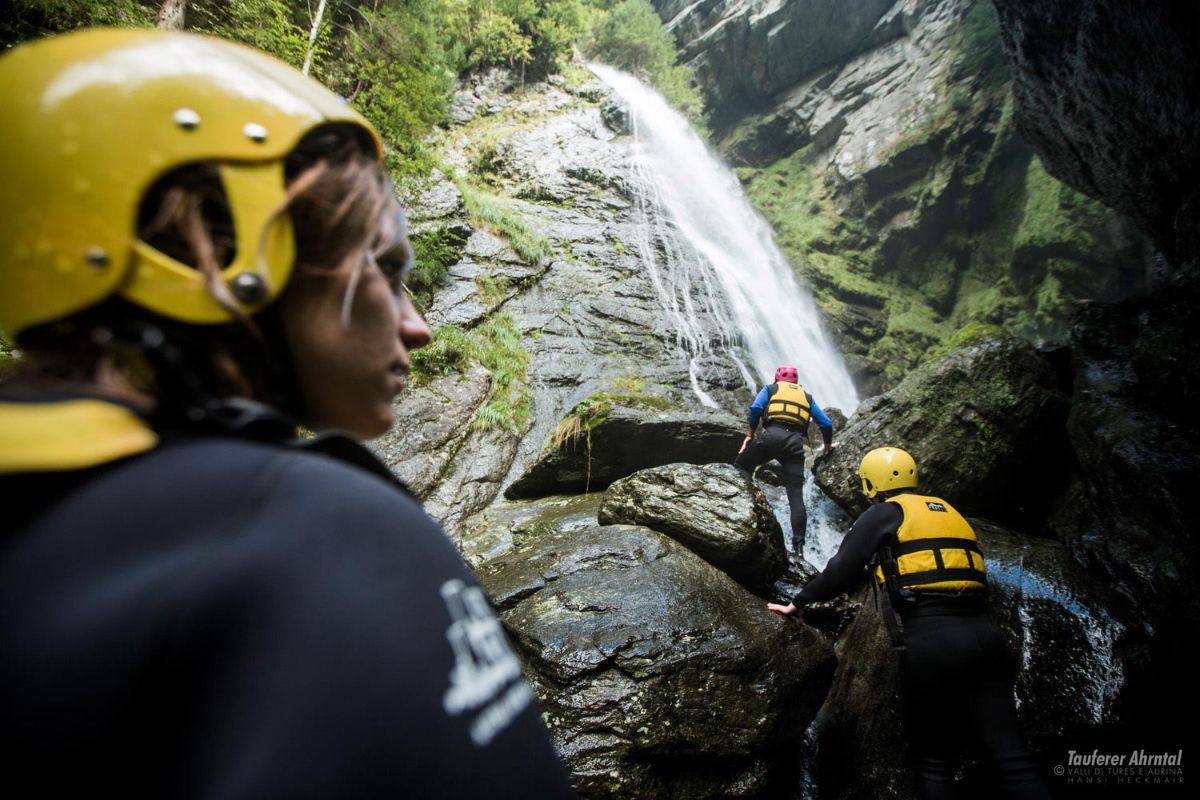 Paraglide
Paragliders and hang-gliders can glide from Ahornach and the ski areas Speikboden, Klausberg or Kronplatz over a breathtaking mountain panorama
Skyscraper
The giant swing on the summit of Kronplatz, at 2,275m above sea level, is a tip for all adrenalin junkies. After being pulled up 15m with a rope winch, you have to release yourself by hand to be hurled through the air hanging on steel ropes. Nothing for weak nerves!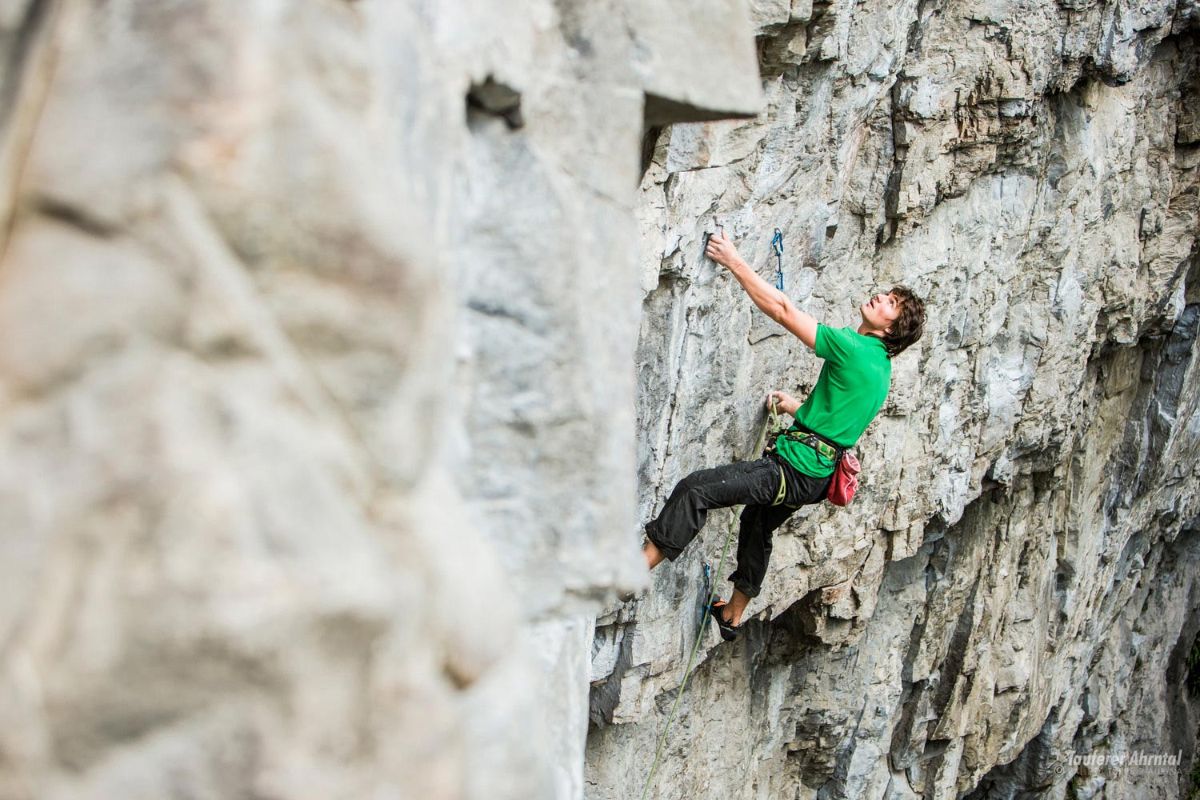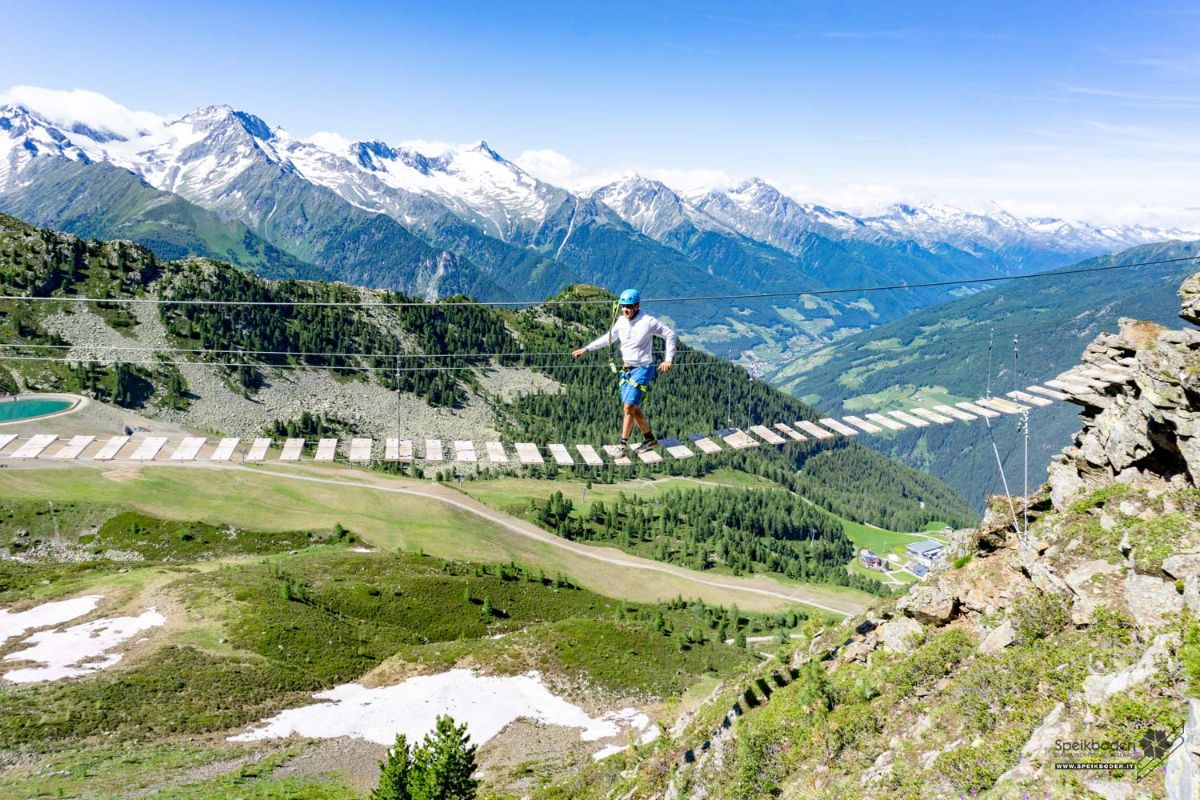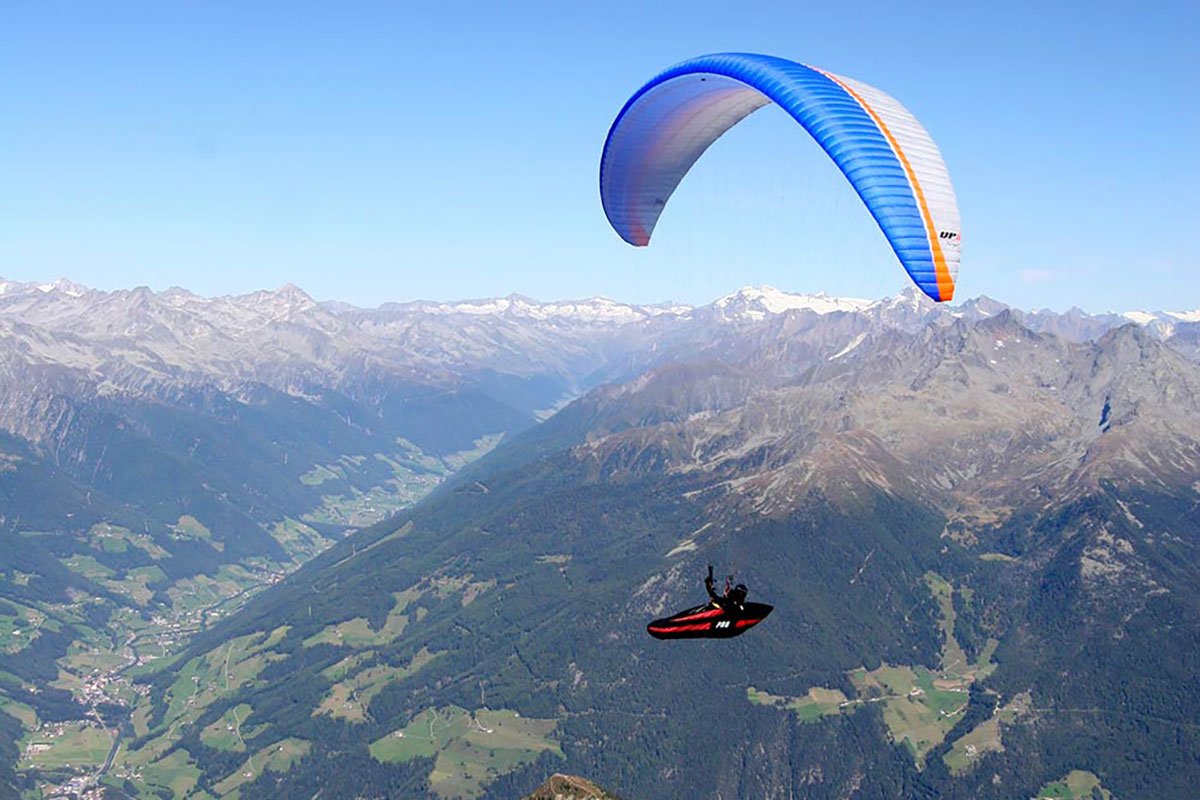 Food events:
The Tauferer street kitchen takes place every Tuesday from the beginning of July to the end of August in Sand in Taufers. Numerous local establishments (our cafe included) cook different South Tyrolean specialities for the visitors. Here you can enjoy cheese dumplings, herb spaetzle and our famous desserts: Buchteln, Kniekiechlan, curd dumplings and apple-carob flour dumplings. Everything homemade and regional!
The event has musical entertainment and offers all kinds of interesting things for the guests. If you are on holiday with us during this time, come and see us there!
Regarding carob flour: In the summer there is a free guided tour for our guests through our family-owned carob flour mill once a week, organized by the local tourism association. You will get to know this old speciality in detail and can later try a homemade carob flour cake at our cafe, or the carob flour dumplings at the Tauferer street kitchen.