Snowshoeing:
Everyone who is looking for untouched nature with the most beautiful view should put on their snowshoes.
Go into the most beautiful winter landscapes away from the slopes, enjoy the tranquillity of nature and take pictures that will make your friends envious. #ThisIsSouthTyrol
Ski tours:
Professional tourers can let off steam on the 83 surrounding three thousand metre peaks (alpine tours such as the Dreiherrenspitze in the Ahrn Valley, the Schwarzenstein in Luttach, or the Weißzint in Lappach take your breath away in the truest sense of the word). Beginners have enough easier tours to choose from to get a feel for the new trend sport.
We are also enthusiastic ski tour hikers and are happy to help you plan your next tour!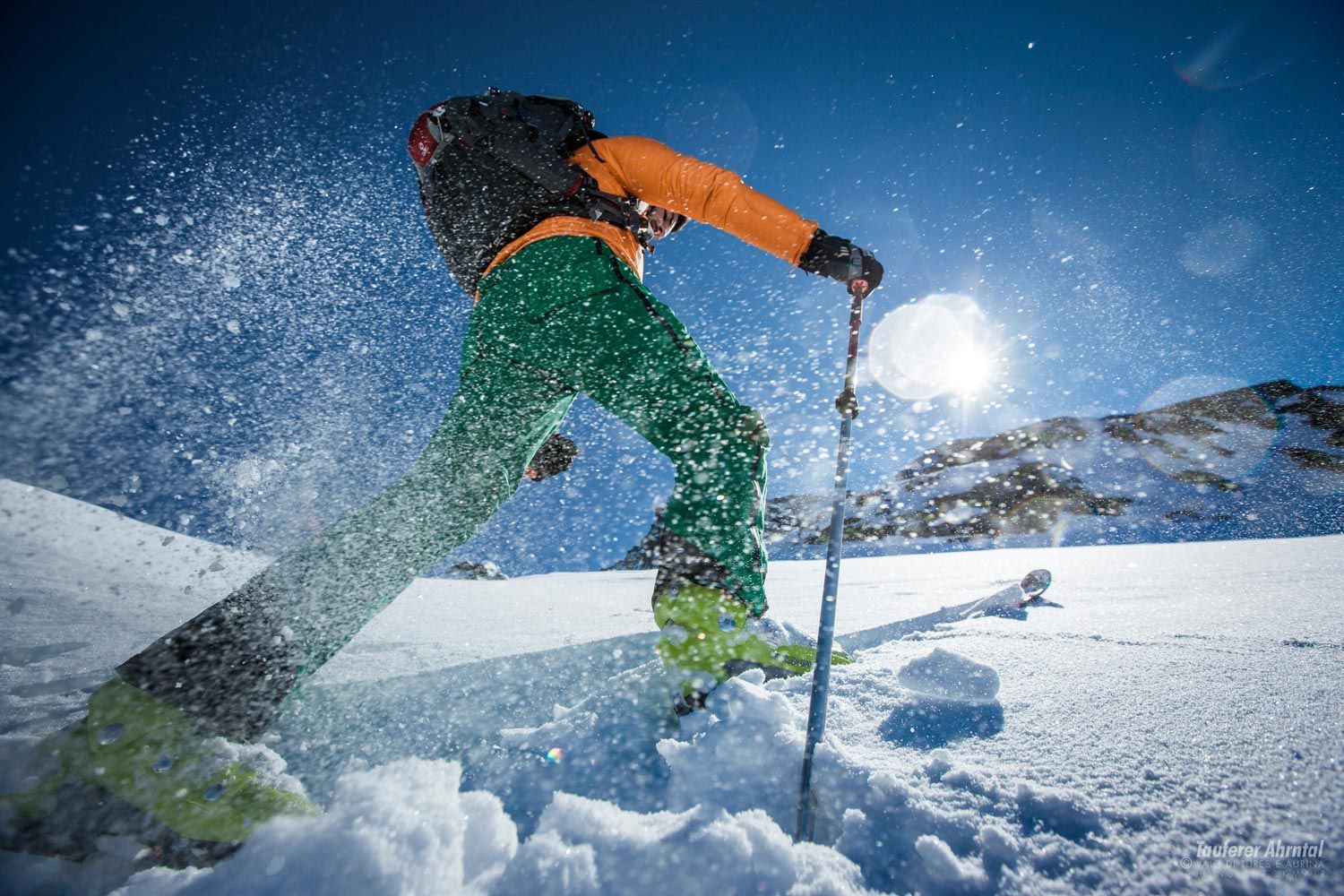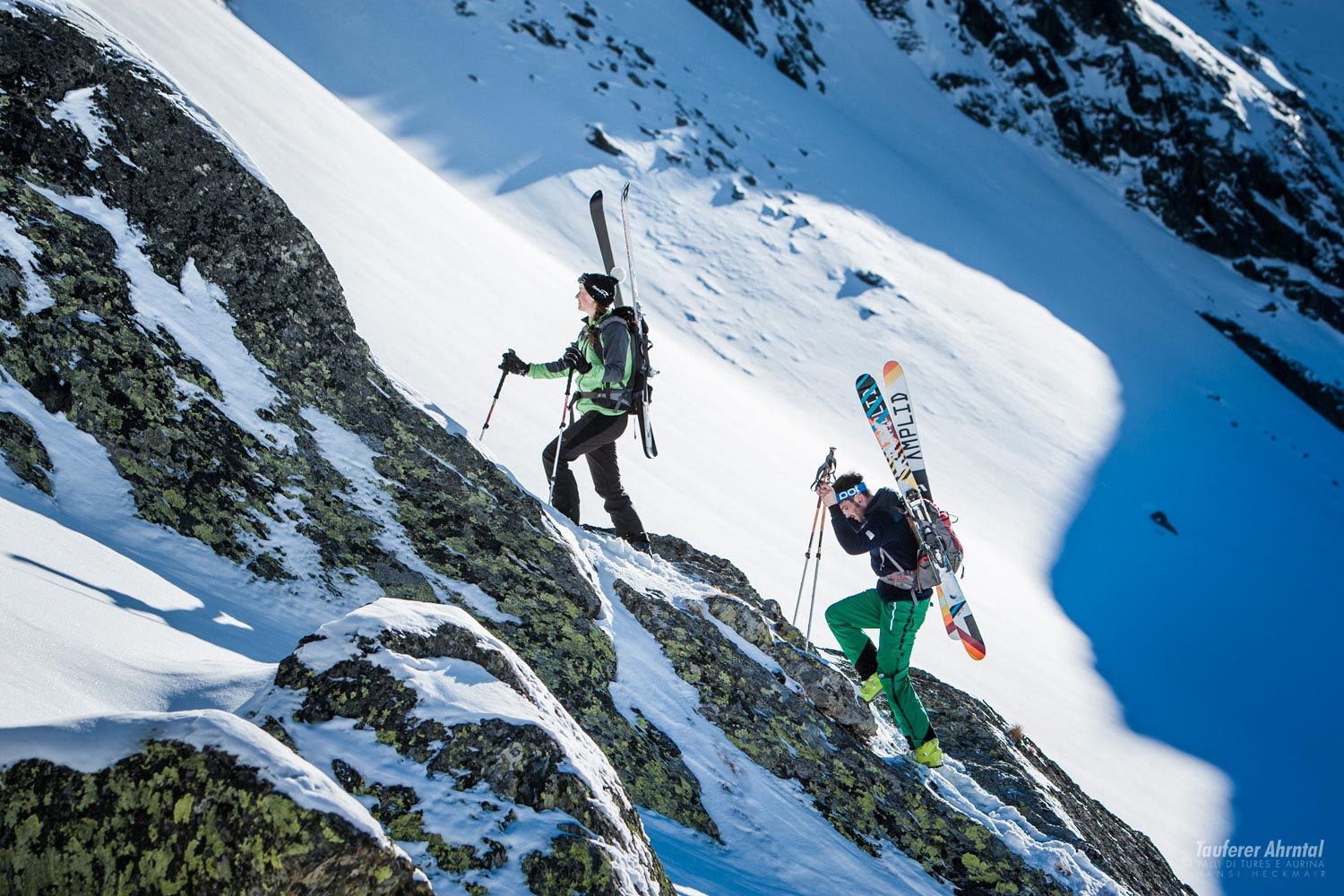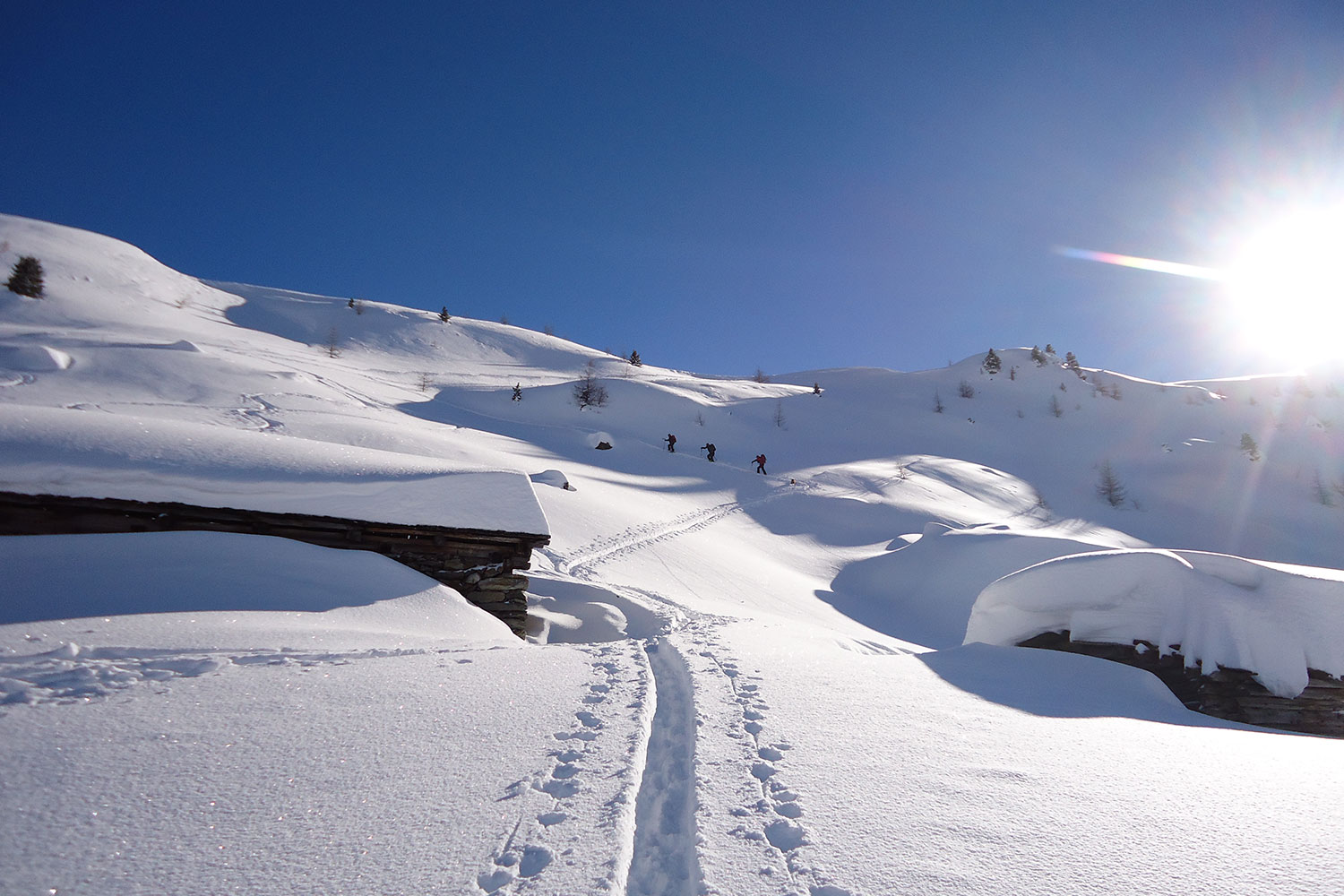 Ice sports:
Ice-climbing fans will find numerous icefalls in Rein and Lappach and can try their hand at ice climbing.
The ice rink in Mühlen is located at just a one-minute walk from our apartments. Perfect for kids!